Chahan Minassian can be defined as an "eye".
Sharp, precise, selective, refined – he applies it to all of his activities: interior design, decoration, curating, galleries, design.
Of Armenian origin, born in the Lebanon, he has been based in Paris since 1976. He has always maintained an international life style. With his signature style, he is considered as one of the most notable Parisian interior designers.
After seven years as the European Creative Director of Ralph Lauren, he founded Chahan Interior Design in 1993.
Multiple projects in North America, Europe and the Far East, from commercial spaces for luxury brands to private residences.
In 1999, Chahan Interior Design opened a confidential showroom in the heart of the Carré Rive Gauche.
These multicultural activities in association paired with his aesthetics are the foundations of the « Chahanian style »; a mixture of textures, lighting, collections, pure lines, historical and timeless designs.
These personalised atmospheres are presented in luxurious and serene surroundings.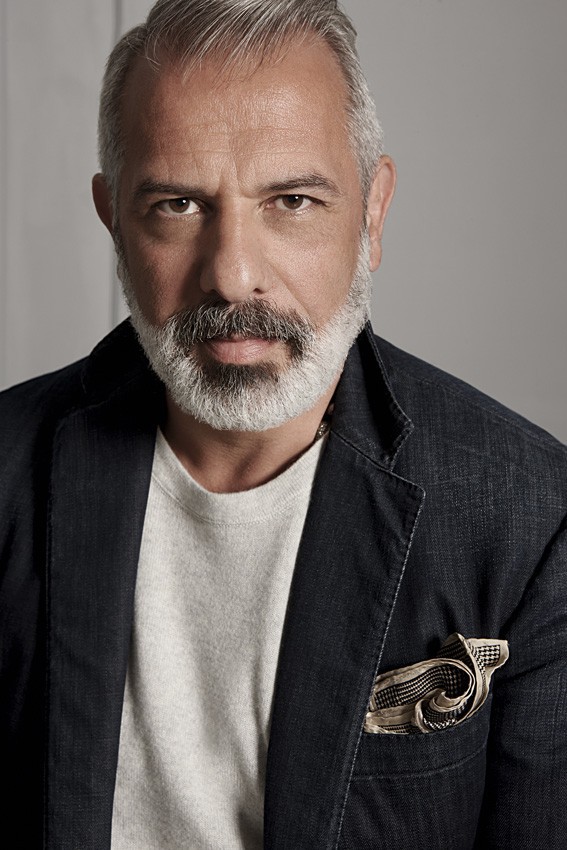 Since 2001, he has participated in several art and design fairs and exhibitions including the "Pavillon des Antiquaires, le Pavillon des Arts et du Design ", "Collective Design" and "The Salon New York", presenting his vision to the public.
In February 2008, Chahan Gallery opened at 11 rue de Lille extending the visibility of curation for his interiors.
This space allows him to show his Mid-Century furniture collections and to hold, twice yearly, exhibitions for the artists he represents.
In March 2011, Chahan redefined the different spaces of the M Building in the Miami Art District, opening his new showroom on the American East Coast.
In September 2014, Chahan Interior Design extended to a new design and architectural studio at 47 rue de Verneuil.
In June 2019, he was commissioned to renovate the Hôtel de Crillon : the bar "Les Ambassadeurs'', le Jardin d'hiver, l'Écrin gastronomic restaurant, la Cave, the Spa, the Swimming Pool, the Louis XV and Bernstein suites and the three Ateliers d'Artistes.
For this project, he was awarded best Interior Design and Architecture in a hotel in Europe, as well as best bar by Villegiature 2018.
In the same year he was awarded Best motor yacht of the year for m/y Faith (a 96,55 meter superyacht), as well as best displacement motor yacht 2000gt and above by the world superyachts awards.
He is currently working on diverse projects including town houses in London, a Palazzo in Venice,  chalets in Gstaad and Kitzbuhel, a 1920's house in Zurich, a city house in Geneva, prestigious apartments in New York, private jets, and various retail spaces in Paris.
In January 2019 he opened Chahan Design gallery, in a new space next to Chahan Gallery on rue de Lille ; this gallery is exclusively dedicated to his furniture and lighting designs.
Year after year, his inspirations have evolved into a wide range of different collections that reflect his aesthetics.
For the Venice Biennale 2019, he curated the famous Abbazia di San Gregorio  in partnership with the world renowned Colnaghi gallery. Room after room feature spaces which combined old master paintings, sculptures and 20th Century designer furniture. The spirit of the 18th and 19th Century Collector has been revived.